Baby Monitor Reviews

Finding the Best Baby Monitor
Find the Best Baby Monitor for your new arrival. A Video Baby Monitor is invaluable for tired moms. You can check on your baby and attend to him immediately when he cries. The best baby monitors have been reviewed.
With 3 kids, the youngest being 18 months and the eldest 8 years old, I have tried so many different brands. The earlier analog ones (Angelcare etc) I tried were horrendous. They were so terribly noisy and buzzing with static interference, I found it difficult to sleep sometimes even though I had just staggered to bed and dying to go to sleep. I would be suddenly joltered awake by the crackling from the baby monitor.
Below I have reviewed the 2 best baby monitors that I have found. My kids sleep upstairs from my bedroom, so I didn't want my bleary-eyed kids to wake up in the middle of the night and fall down the stairs, while coming down to look for me.
---
Baby Monitors Reviews
Best Video Baby Monitor -
Philips Avent Digital Video Monitor
There are so many baby video monitors to choose from now, but I think this is a superb video baby monitor. After using some very lousy ones in the past, I was so grateful for a baby monitor that allowed me to see my baby even in the dark. The audio monitor only activated when the baby made some sound.
The image on the monitor as well as the sound quality were extremely clear. It has a remote activated nightlight and can also play lullabies.
Best of all, the parent unit is cordless and portable. The battery power lasted for several days, before it needed to be recharged.
The camera can be positioned any which way you want. It is quite pricy but you get quality. There is now an even more expensive newer model available.
Philips Avent DECT Sound Monitor
This baby monitor provides crystal clear sound transmission. This set I used to monitor my 2 older girls. They are very bad sleepers and wake up many times in the night.
You can actually talk to your child and soothe him using your cordless parent unit. This is also an excellent baby monitor and without the video, much cheaper than the above unit.
The set can also monitor the humidity and temperature in your baby's room. It too has a remote activated nightlight and plays lullabies.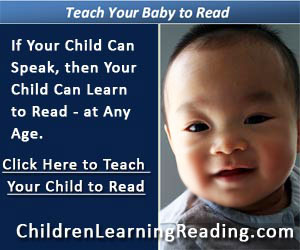 * Please note that I have only done reviews on products I have used personally. I am quite an anal-retentive mom, so I compare the many brands / models / varieties available before I purchase a product. I have written about the products I really loved. I don't want to make any harsh criticisms of products that were less than stellar ;-)
Stock up on all the essentials needed for your motherhood maternity needs and new baby at Mother & Baby Fairs which happen every month or so. You can also find lots of educational materials located all in one venue for convenience.

Return from Best Baby Monitor to Sleep Problem in Children
Return to Baby Care Tips
Return to Good Parenting
Return to Raising a Happy Child
Return to Growing up Safe
Return to MomsWisdom Sitemap
Return to MomsWisdom.net Home page

Sep 25, 23 05:13 AM

What is the Best Way to Teach Kids How to Read?

Sep 25, 23 05:11 AM

This excellent article by the Swimming Director of Singapore Swimming Club explains the Benefits of Competitive Sports, in particular swimming.

Sep 25, 23 04:40 AM

The Breakfast Recipe of Apple & Cinnamon High Protein Muffins is a muscle-building, post-workout nutritious meal idea. Learn the pros & cons of Fat vs Wt loss.
MomsWisdom, a Complete guide for Pre pregnancy preparation, Pregnancy care and New mom guide for Childhood
Gives honest parenting advice to mothers on how with the right mindset and preparation, you can raise happy, healthy, well-adjusted children who outperform others academically.