Baby Food Maker and
Baby Bottle Warmer
Product Reviews
Baby Food Maker and Baby Bottle Warmer Product Reviews list the best baby food processor, grinder and bottle warmer available as well as which kind of baby food containers are suitable for the bottle warmer.
At some stage during the first year, you will have to start to wean your baby off milk and on to solid food. I know that there is a lot of pressure to start early, but resist all such pressure until about 5 to 6 months. Just a reminder that introduction of solids too early can lessen a baby's desire to suck. Breastfed babies will reduce the amount taken from the mother's breast which, in turn, will begin producing less milk.
Also babies are incapable of digesting and absorbing complex foods until they are at least 3 months old. If you introduce solids before this time, the food will pass through mostly undigested and you will be putting an increased strain on the baby's immature kidneys.
You must watch this scary Ted.com video by Jamie Oliver & his TED Prize wish: Teach every child about food. Sharing powerful stories from his anti-obesity project in Huntington, West Virginia — and a shocking image of the sugar we eat — TED Prize winner Jamie Oliver makes the case for an all-out assault on our ignorance of food.
I have asked every American I know whose big idea it was to add sugar to milk in America. Milk tastes just fabulous neat!

Combined baby food Steamers and Blenders are such a convenience for busy mothers. Just put the vegetable or meat in, add the correct amount of water for steaming. When the food is cooked, just flip the container upside down and blend. The liquid from the steaming, full of nutrients is also saved and can be added back into the food or used as stock to wet the rice powder. What more can you ask for?
Whichever baby food grinder or processor you choose, just ensure that after steaming, the nutrient rich liquid from the steaming is saved. Why waste the best by-product from the cooking?
A great book to refer to when you need ideas for baby food recipes is 'New Complete Baby and Toddler Meal Planner: Over 200 Quick, Easy and Healthy Recipes' by Annabel Karmel.
Baby Food Maker /
Processor / Grinder
Best Baby Food Processor -
Beaba BabyCook
This is the Rolls Royce of Baby cookers, manufactured in France and is the most expensive. It is available in Motherworks in Singapore and costs more than S$300. The model comes in 2 colours, green and maroon.
It also comes with a rice steamer which is so convenient for cooking small portions of rice. The blender is very fine, so the resulting puree isn't lumpy. When baby is older and can chew better, you can blend the food for a shorter time.
The one I received as a gift for my older daughter is still working after 8 years.
---
Best Baby Food Grinder -
Philips Avent Baby Food Maker
It works similarly to the Beaba Babycook but does not come with a rice steamer. It steams very efficiently and the procedure is the same after, just flip it over, reinsert it and grind the food.
It is available in most departmental stores like Robinsons and costs about S$200. Look out for promotions with other Philips Avent products included free.
---
Baby Food and Baby Bottle Warmer
Philips Avent Electric Baby Food and Baby Bottle Warmer
This is a fast and safe way to warm expressed milk and baby food. Just add water and select the correct setting. It is easy to use and heats gently and evenly, so there are no hot spots and thus safer for baby.
However as a precaution, always test the temperature of the milk and food that you are about to feed your baby. An added advantage is this is a portable bottle warmer as it is not very big and easy to carry around, but you do need an electricity supply.
The Avent bottle warmer fits all AVENT Bottles, Magic Cups and food jars, so it is really convenient. If you are using the baby food containers like those shown below, you can just take them out of the freezer and pop them into the warmer to be heated up.
I really love this electric baby bottle warmer because as you know, when you heat up breast milk by using boiling water, the goodness in the breast milk is destroyed.
Your baby benefits from the antibodies found in your breast milk within the first 6 months before gut closure occurs. Gut closure is when they can no longer absorb these antibodies and borrow the mother's immunity.
I noticed that during the period when I was breastfeeding my kids, they hardly fell sick.
---
Baby Food Containers
Philips Avent Breast milk and Baby Food Containers
This storage system is versatile, BPA-free and easy to organize. They come in 2 sizes, one slightly bigger than the other.
These containers fit all Philips Avent breast pumps and nipples. Using an adapter, the same cup can be used to express, store and feed breast milk to your baby. There is no need to transfer your breast milk.
They can be used in the fridge or freezer and come with a leak-proof, twist-on lid for safe storage and transport. You can easily label the cups to help you track dates and contents.
They are great for on-the-go moms like me especially when baby is hungry. I just take a container from the freezer, heat it in the baby food warmer and feed baby within about 5 to 10 minutes.

Rice Powders and Cereals
Bellamy's Organic Baby Porridge
When starting baby first foods, I found the finest Rice powder I could that was organic and fortified. The first few feeds have to be more watery until baby gets used to semi-solid food.
If you have to feed your baby when you are out and on the go or travelling, it is definitely more convenient to bring baby food jars from brands like Gerber baby food, Heinz baby food or organic baby food such as Earth's Best baby food.
You can use the rice powder to thicken the feed as your baby gets older.
When baby is about 5 to 6 month's old, the iron that the baby was born with will become depleted. You should begin giving Iron enriched food.
---
Healthy Times was a great brand that my kids enjoyed. Try other brands though, every child has a different taste.
They come in several varieties of rice cereals : white rice, brown rice, wheat and barley cereal. Stick to white and brown rice till about 9-10 months to prevent any allergies.
I used the brown rice powder for all my kids.
---
Nestle Cerelac Rice powders come with Milk, DHA and Pro-biotics added which are great for fussy eaters. They also come in different varieties of rice cereals with chicken or fish added; in white rice, brown rice or wheat too.
I am one of those moms who wants to cover all her bases. This rice powder comes with milk and so tastes very creamy which my son loved. He is a real milk fiend.
I just switched around the different varieties so he wouldn't get tired of eating any of them. The rice cereals come in stages suitable for different ages.
---
The Kiasu in me always wins. I also mixed the Si Sen Brown Rice powder in as I wanted every meal to be packed to the maximum with nutrients. ;D
This rice powder is extremely fine. My son did not much like it when it was added on its own with the food. So to get around this, with every meal I just added only a level tablespoon to the prepared food. He didn't notice any difference in the taste of the food.
* Please note that I have only done reviews on products I have used personally. I am quite an anal-retentive mom, so I compare the many brands / models / varieties available before I purchase a product. I have written about the products I really loved. I don't want to make any harsh criticisms of products that were less than stellar ;-)

Return from Baby Food Maker Product reviews to Baby Care Tips
Return to Breast Feed your Baby
Return to Weaning and Making Baby Food
Return to MomsWisdom Sitemap
Return to MomsWisdom.net Home page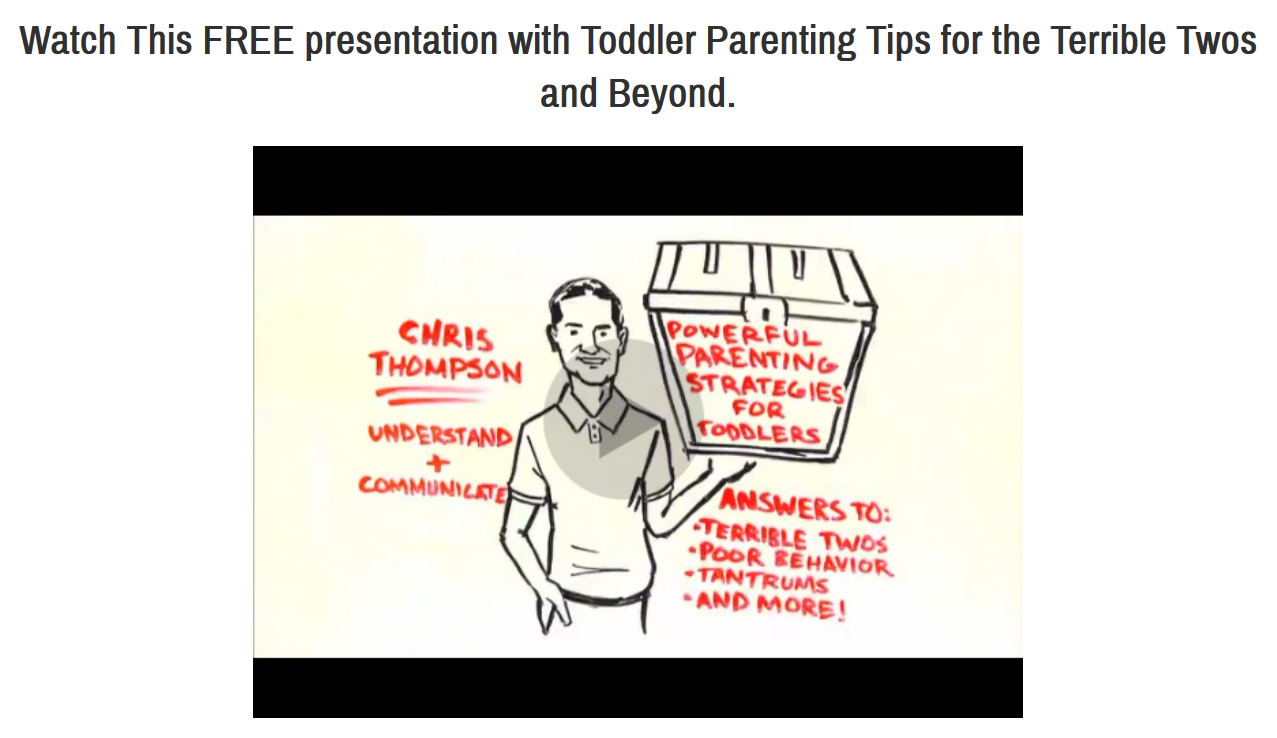 Jun 05, 23 05:14 AM

Signs of Labor lists the Pre-labor symptoms and the signals that your labor and delivery are imminent. Get ready for the time of your life!

Jun 05, 23 05:11 AM

Here are some tips on Raising a Happy Child by providing the necessary Love, Security, Discipline, Honesty and Play.

Jun 05, 23 05:10 AM

Premature Babies arrive before completing 37 weeks of pregnancy. This guide lists the causes and effects of preterm birth.
MomsWisdom, a Complete guide for Pre pregnancy preparation, Pregnancy care and New mom guide for Childhood
Gives honest parenting advice to mothers on how with the right mindset and preparation, you can raise happy, healthy, well-adjusted children who outperform others academically.