Mother and Baby Fairs
Singapore

Mother and Baby Fairs are a great way to check out and buy whatever you need for your pregnancy and baby. Depending on how extensive the fair is, you can find maternity and baby supplies, as well as infants' and toddlers' educational materials.
---
Get $10 Althea KBeauty Discount
Click on image below to learn more & shop online.
I am a crazy Korean skincare gal and follow the 10-step (Yes, count em') Kbeauty regime religiously. Just google Tan Chuan Do, a Singaporean photographer & model who is 55 years old and looks all of 28 years old, max! He eats 6 eggs for breakfast. When I feel like eating rubbish, I just pull up his image & tell myself to 'Be Strong, Girl! This food isn't worth getting a zit for.'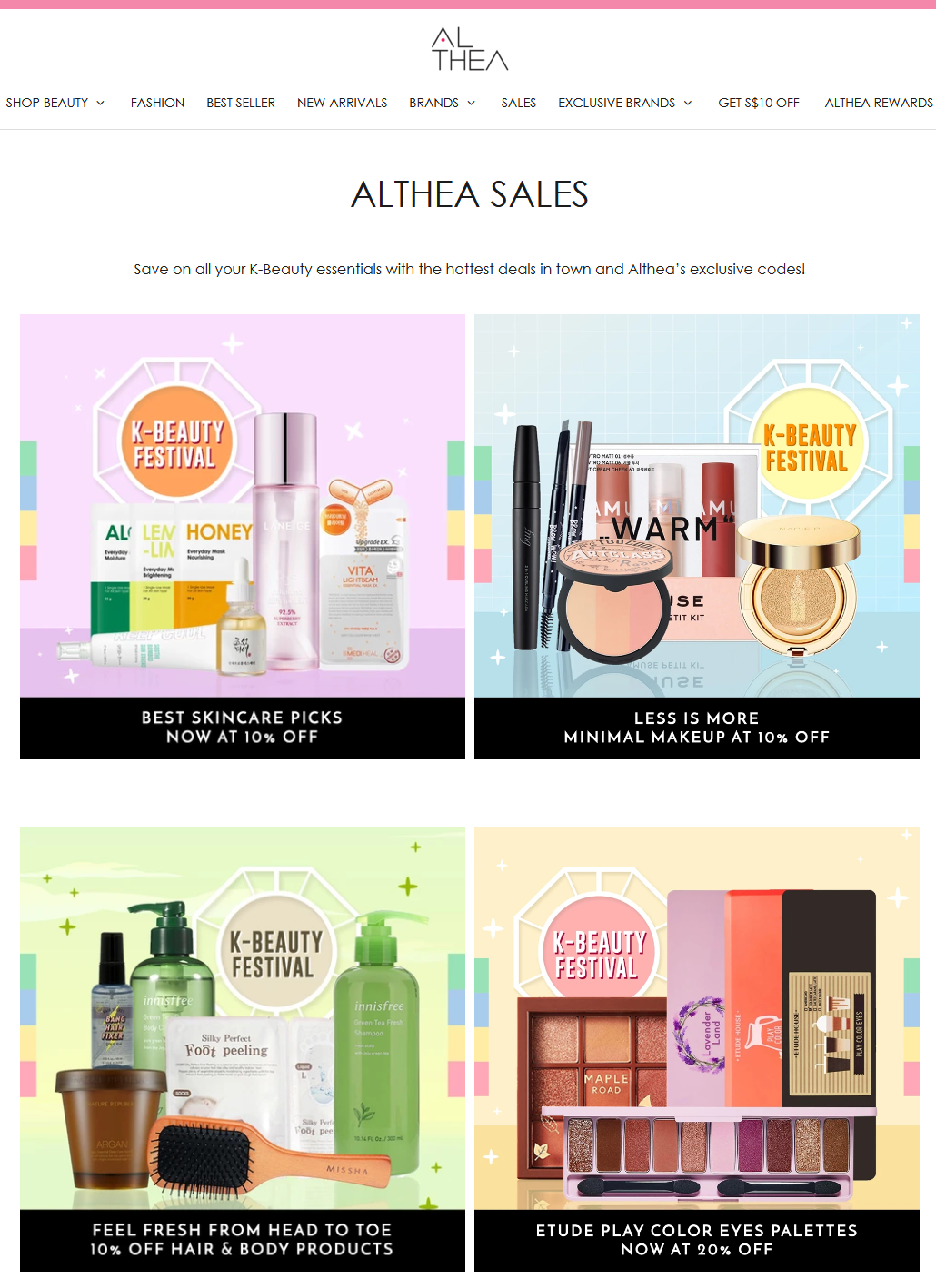 ---
Singapore Expo Map
---
Return from Mother and Baby Fairs to Kids Play
Return from Mother and Baby Fairs to Pregnancy Guide
Return from Mother and Baby Fairs to MomsWisdom.net Home page
Sep 25, 23 05:13 AM

What is the Best Way to Teach Kids How to Read?

Sep 25, 23 05:11 AM

This excellent article by the Swimming Director of Singapore Swimming Club explains the Benefits of Competitive Sports, in particular swimming.

Sep 25, 23 04:40 AM

The Breakfast Recipe of Apple & Cinnamon High Protein Muffins is a muscle-building, post-workout nutritious meal idea. Learn the pros & cons of Fat vs Wt loss.
MomsWisdom, a Complete guide for Pre pregnancy preparation, Pregnancy care and New mom guide for Childhood
Gives honest parenting advice to mothers on how with the right mindset and preparation, you can raise happy, healthy, well-adjusted children who outperform others academically.