Folic Acid Benefits
Folic Acid benefits pregnant moms by reducing the risk of your baby getting Spina Bifida and Hydrocephalus. Find out the foods high in folic acid and the folic acid dosage you should be taking to protect your baby. You should start eating foods high in folic acid and folic acid supplements at least 3 months before trying to conceive.
What is Folic Acid?
This vitamin is essential for the production of red blood cells and plays an important part in fetal growth especially during the first 12 weeks of pregnancy. Folic acid is particularly important to the development of the nervous system (brain, spinal cord and spine). Start as soon as you know you are pregnant, if you have not been taking folic acid supplements before conception.
Ted.com Video Alert : Laura Schulz: The surprisingly logical minds of babies
How do babies learn so much from so little so quickly? In a fun, experiment-filled talk, cognitive scientist Laura Schulz shows how our young ones make decisions with a surprisingly strong sense of logic, well before they can talk.
Folic Acid Deficiency
Research has shown a connection between folic acid deficiency and neural tube defects (spina bifida and hydrocephalus), so women planning on getting pregnant should be taking a folic acid supplement as well as eating foods high in folic acid as part of your pregnancy preparation, at least 3 months before conception.
If you have any prior family history of neural tube defects, you should definitely be taking folic acid supplements. Neural tube defects are one of the easiest defects to prevent. When a fetus is developing, the tissue of the fetus folds around the spine to form the spinal cord. This is where the defect occurs.
What is Spina Bifida?
Spina bifida is a defect in which part of one or more vertebrae fails to develop completely leaving a portion of the spinal cord exposed. Spina bifida can occur anywhere in the spine, but is most common on the lower back and the severity of the condition depends on how much nervous tissue is exposed. The mildest form of spina bifida appears as a brown hairy birthmark at the base of the spine. This is a sign of late closure of the fetal neural tube.
Spina bifida symptoms depend on the severity of the spinal cord exposure. There may be paralysis, incontinence or hydrocephalus - swelling of the brain. When the bone defect is more extensive, there may be neural tube defects such as meningocele with protrusion of the meninges, the membranes surrounding the spinal cord, or more serious still, a myelocele with deformity of the spinal cord.
Reducing the Risks
The spine and the vertebral column develop from a flat layer of cells whose edges come together to form a tube which is the hollow cavity inside the spinal cord. This closure of the cord and the bones which surround it, the vertebrae, occurs very early in the development of an embryo usually within 4 weeks of conception.
Sufficiently high levels of folic acid in the mother's blood are necessary for normal closure of the neural tube. Mothers with low blood levels of folic acid have a higher risk of having a spina bifida baby.
There is another important factor : In normal circumstances, folic acid is removed from the blood quite quickly but in pregnancy, the kidneys filter it off from the blood at 4 times the normal rate. If a mother does not eat foods containing folic acid or doesn't take folic acid supplements regularly, she can become relatively deficient in folic acid. The levels may drop low enough to put her baby at risk.
It is therefore crucial for all pregnant women to take a daily folic acid supplement in order to keep the blood levels high. You should take the folic acid supplement while you are trying to conceive as it might be too late by the time you discover you are pregnant to start taking the supplement.
Folic Acid Foods
Folic Acid Dosage : Daily dose of 400 micrograms
- Foods high in Folic Acid (50mcg per serving and above)
Cooked black-eyed beans, brussel sprouts, beef extract, cooked kidney, kale, spinach, granary bread, spring greens, broccoli and green beans.
- Foods with medium folic acid content (15-50mcg per serving)
Cooked soya beans, cauliflower, cooked chick peas, potatoes, iceberg lettuce, oranges, peas, orange juice, parsnips, baked beans, wholemeal bread, cabbage, yoghurt, white bread, eggs, brown rice, wholegrain pasta.
- Foods fortified with folic acid
Some soft grain bread from supermarkets are fortified with folic acid. Many cereals are also fortified but to varying degrees. Please check the respective labels.
Natural sources of Folic Acid
The benefits of folic acid is available in different forms :
Foods containing folic acid such as liver (only about once a week).
Other foods with folic acid are green leafy vegetables - the darker green, the better; mushrooms, lima beans, kidney beans, wholewheat bread, nuts, particularly walnuts, peas and beans.
Folic acid capsules in 400mcg doses, available from all pharmacies. One a day should be taken from 3 months prior to pregnancy through to term.
Nuritious Folic acid milk drinks available from pharmacies and some supermarkets. This is ideal for women who don't like taking folic acid tablets or capsules.
All pregnant women should enrich their diets with these foods rich in folic acid months before they become pregnant. There are no harmful folic acid side effects on the fetus.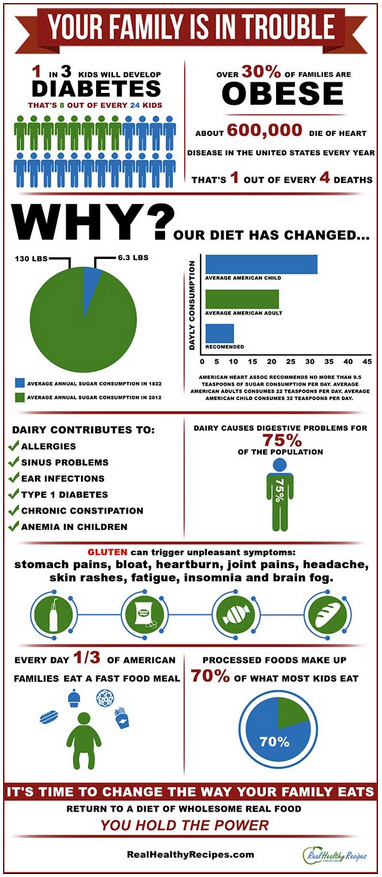 Folic acid and Pregnancy
Are you one of the women at risk? Parents who have had one child with spina bifida are more at risk than parents who have had completely normal children.They must embark on a rigorous regime of folic acid supplements well before pregnancy and through to term.
What does folic acid do? Potentially all babies are at some risk of spina bifida and other neural tube defects like hydrocephalus whatever the mother's age, whether she is a first-time mother or already has healthy children, even if she is in the best of health herself.
The benefits of folic acid are manifold for nutritionally vulnerable women. Have you experienced any of the following? If so, you need to eat more foods high in folic acid to rebuild your body's folic acid levels.
allergy to certain key foods such as cow's milk or wheat;
being generally run down, underweight or eating a poor unbalanced diet;
a period of overzealous dieting or worse anorexia nervosa;
a recent miscarriage or stillbirth;
drinking or smoking heavily;
working particularly hard or undergoing a lot of stress.
Women who have babies close together or a multiple birth may be nutritionally compromised and will need to consume more folic acid before falling pregnant again.
Refer to the Guide on Trying to Conceive for tips on what to do before getting pregnant.

Return from Folic Acid Benefits to Pregnancy Guide
Return from Folic Acid Benefits to Pregnancy Tips
Return from Folic Acid Benefits to Growing up Safe
Return from Folic Acid Benefits to Good Parenting
Return from Folic Acid Benefits to Baby Care Tips
Return from Folic Acid Benefits to MomsWisdom Sitemap
Return from Folic Acid Benefits to MomsWisdom.net Home page

Jun 05, 23 05:14 AM

Signs of Labor lists the Pre-labor symptoms and the signals that your labor and delivery are imminent. Get ready for the time of your life!

Jun 05, 23 05:11 AM

Here are some tips on Raising a Happy Child by providing the necessary Love, Security, Discipline, Honesty and Play.

Jun 05, 23 05:10 AM

Premature Babies arrive before completing 37 weeks of pregnancy. This guide lists the causes and effects of preterm birth.
MomsWisdom, a Complete guide for Pre pregnancy preparation, Pregnancy care and New mom guide for Childhood
Gives honest parenting advice to mothers on how with the right mindset and preparation, you can raise happy, healthy, well-adjusted children who outperform others academically.