Starting a Successful Online
Home Based Business
Learn how to start a Successful Internet Home Based Business and Make Money Online. Internet Marketing is easy with the right Affiliate Program that teaches you everything about setting up an eBusiness with a Proven Blueprint.
'There are No Problems, I only have Opportunities. It is about Perspective.'
John Chow

Experience of an
Anal Retentive Internet Marketer
To be honest, I have tried practically everything. I tried setting up a website - www.MomsWisdom.net was the result. This website has been my labor of love to help mommies-to-be or mommies around the world to do it right even before you get pregnant.
I discovered that there was only so much singing of children's songs and changing diapers before you felt you were going crazy! So I decided : Why not try & make some money online and set up a work from home internet business?
Good Question - How can I Make Money Online?
If you are just starting out, you can imagine what that is like. I wasn't very techie, so I learned to create this website from scratch myself with Sitesell. Then, I tried selling stuff on Qoo10 Singapore (similar to eBay). That was no walk in the park. Nobody could find me among all the sellers online. I then paid S$1,997 to learn how to sell more effectively. After that, I tried Internet Marketing, so I paid another S$1997 (that is equivalent to US$1,665) to Singapore's best internet guru, Jaz Lai to learn how to set up an ebusiness online.
Setting up a Successful Business Online and Affiliate Marketing are not easy. There are so many 'Ways to Make Money Online' and countless products out there that just look like scams. So I paid another S$1,997 to get a product, Fusionology to sell online through my squeeze page. OK, that is just the beginning, you still have to drive traffic and market online. So the work has only just begun. When I attended the workshop, I realized that there was NO WAY that a normal, ordinary person could figure this out on your own without wasting months, if not years of your life.
Like my coach from MOBE (My Online Business Education) said : It is like trying to fix a 10,000 piece jigsaw puzzle with a picture of a blue sea with only 100 to 200 pieces each time. That is what happens when you buy different Internet Marketing programs (IM programs) piecemeal. He should know, he spent about US$75,000 without much result until he discovered MOBE by Internet Business Expert, Matt Lloyd. My coach, Damien is now a 6 figure earner after about 6 months.
Video Alert : Seth Godin on Why You Need A Home Business
Why The Next Revolution is The Home Business Revolution. Seth Godin explains why you need to start a home business.
What is MOBE?
You can have your own Online Business by following a tried and true blueprint that has taught so many people how to make money online. You just have to follow the instructions and a coach is assigned to you right from the start. Testimonials from my coaches and many wealthy MOBE Affiliates showed me that making money online is doable.
MOBE has taken care of the following when you purchase the MOBE License Rights and become a MOBE Affiliate :
Learn the Success Millionaire Mindset and be the Entrepreneur you always wanted to be

Product Creation (Believe me, we haven't got the time)

How to Set up your e Business from scratch where the Squeeze page and other initial technical stuff is done for you

Providing the Sales Funnel

How to drive Online Traffic (Building Website Traffic for your Sales or Lead capture page is easy if you know how)
How to Make more money by Earning high Affiliate Revenue (Would you rather sell more of a low-priced product and earn less money or vice versa?)
Business Sales are carried out by a dedicated MOBE Phone Sales Force (But you earn the 90% Affiliate commission)
List Building How-to by using an Autoresponder and Email software such as GetResponse or aWeber to build your own mailing lists

Internet Advertising How-to through online Pay Per Click Advertising, Web Advertising through Solo Ads, Facebook PPC Marketing, Banner Ads, Search Engine PPC to get Leads online

Internet Affiliate Marketing How-to through Direct Mail, Email Marketing or Video Marketing to Email campaigns in an Email blast, Newsletters, Blogging and Building Content
Daily Inspirational Podcasts to build Motivation, receive Affirmation and attain Empowerment and Achievement

Your new Home Based Internet Marketing Business is all yours and it is making money from home for you even when you are sleeping.
Successful Internet Gurus like John Chow, Jonathan Budd and JT Debolt etc are all MOBE Platinum Affiliates. John Chow even won a Mercedes car for hitting MOBE's sales target.
Tell me frankly, do you think that it is easy to earn money from home if you try a FREE Online Home Based Business Opportunity? What is the product that you are selling? And don't forget that your time has an opportunity cost. You are Wasting Time!
MOBE - The Best Home Based Business (NO Kidding!)
Learning how to make money fast and setting up an 'Easy' Home based business is possible because MOBE is showing you how to earn money and holding your hand right through the process of building your Profitable, Lucrative Computer Home based business. This business opportunity is legitimate and no scam. Free isn't free when you are wasting your time trying out every 'free so-called no scam easy online money making idea or opportunity' that moves!
MOBE - The Best Newbies Business Affiliate Guide

MOBE Internet Business Affiliates are provided with coaching from 6 figure earners. This is invaluable because you want to be a 'Make Money' 'Earn Cash' Affiliate and no free Affiliate program can give you this. They are there to guide and teach you, to help you trouble-shoot and strategize. With Affiliate training videos showing the best IM practices and coached by famous Internet Gurus and Best Elite Affiliates like Matt Lloyd, Michelle Pescosolido etc, you can't fail unless you fail to try.
What is the investment?
It costs US$49 to start their 21 Steps and US$2,497 to get their license to sell MOBE and get the US$1,250 commissions.
So you decide if you are suitable for MOBE. If after 30 days and going through the 21 Steps, you don't think MTTB (MyTopTierBusiness) is for you, MOBE will give you a full refund.

Take the step to change your life forever! Get the Financial Freedom you deserve. To your Success!
Find out more by watching this Video about MOBE.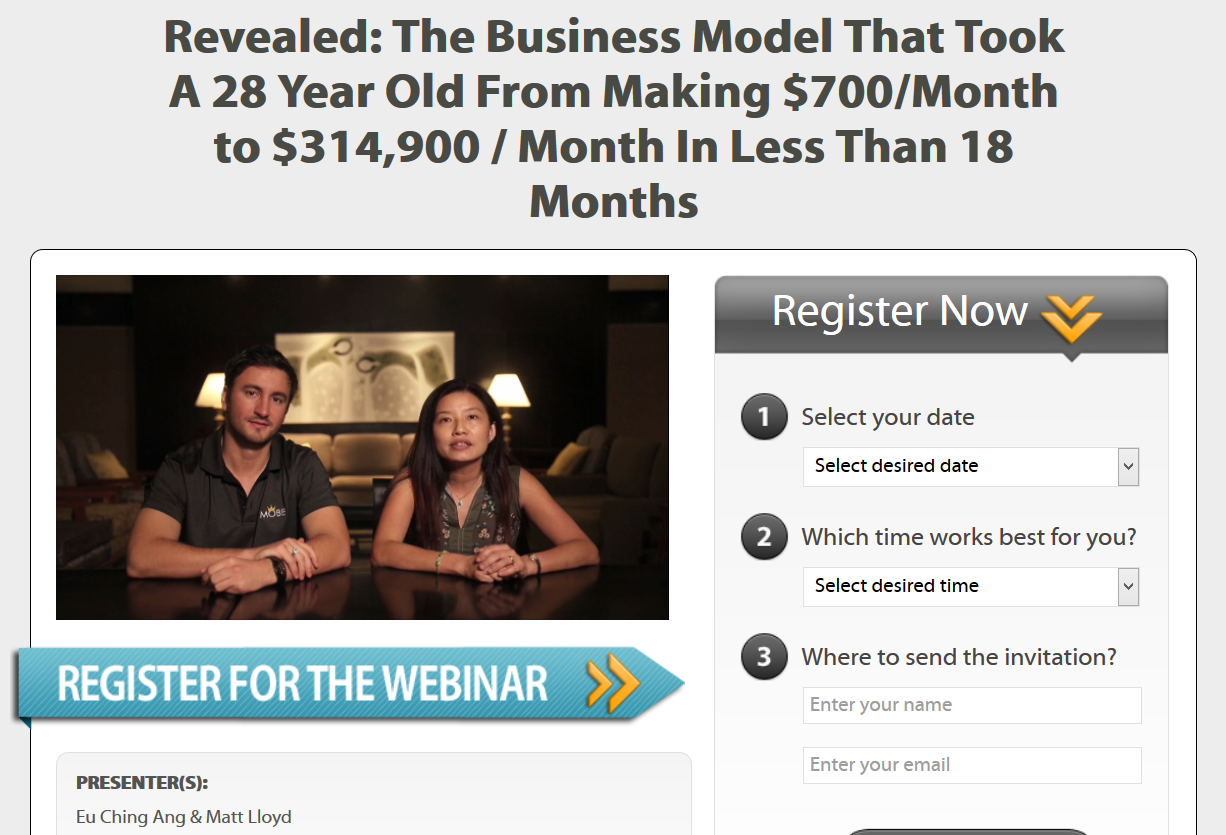 Return from Home Based Business to MomsWisdom Homepage
Return from Home Based Business to MomsWisdom Sitemap
Return from Home Based Business to Home Based Business Success
Sep 25, 23 05:13 AM

What is the Best Way to Teach Kids How to Read?

Sep 25, 23 05:11 AM

This excellent article by the Swimming Director of Singapore Swimming Club explains the Benefits of Competitive Sports, in particular swimming.

Sep 25, 23 04:40 AM

The Breakfast Recipe of Apple & Cinnamon High Protein Muffins is a muscle-building, post-workout nutritious meal idea. Learn the pros & cons of Fat vs Wt loss.
MomsWisdom, a Complete guide for Pre pregnancy preparation, Pregnancy care and New mom guide for Childhood
Gives honest parenting advice to mothers on how with the right mindset and preparation, you can raise happy, healthy, well-adjusted children who outperform others academically.