7 Tips to Make Fat Burning Meals for Weight Loss
The Bad way to say it : 'Fat'
The Good way to say it : 'Salad Intolerant' XP

Wouldn't it be great if all your favorite comfort meals naturally promoted fat loss? Here are some healthy recipes for fat burning meals that help the family lose weight. Why can't a healthy dinner taste great?

Fat Burning Recipes to Die for!
You have to watch this Ted.com video of Lauren Hodge, Shree Bose + Naomi Shah: Award-winning teenage science in action.  In 2011 three young women swept the top prizes of the first Google Science Fair. Lauren Hodge, Shree Bose and Naomi Shah describe their extraordinary projects — and their route to a passion for science. Lauren Hodge who is all of 13 years old at the time talks about how to prepare food with the least amount of carcinogens.

7 Tips To Make Fat Burning Meals
by Diana Keuilian

My name is Diana Keuilian, I'm the creator of Family Friendly Fat Burning Foods and today I'd like to share with you my top 7 Tips To Make Fat Burning Meals.
Wouldn't it be great if all your favorite comfort meals naturally promoted fat loss? I think that would be awesome.
My old favorite comfort meals were fried fish tacos, fully-loaded veggie burritos, angel hair pasta with mizithra cheese and cheese-smothered veggie burgers with fries. Yummmmmmmm! Unfortunately these old favorites brought on rapid fat storage.
Due to my love of food, in my twenties I went from a size 4 to a size 12. 
In my frustration I tried portion control, and began to limit the amount of foods that I ate. This began a yo-yo cycle of eating less food one day, more the next, and never seeing the results I wanted.
Over the past few years I've read countless books on nutrition and have finally landed on the formula for creating meals that promote fat loss, and taste good while doing it. 
Oh and this method of eating has effortlessly brought me back to that size 4 :)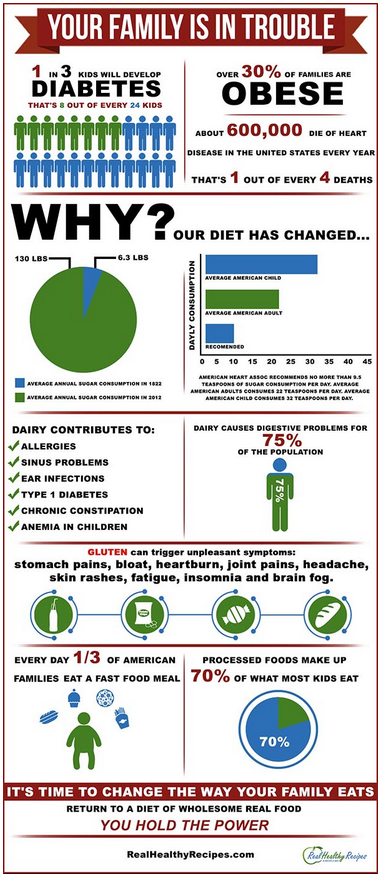 This is what I discovered...
Fat Burning Tip #1) Focus On Protein
The base of a fat burning meal is a healthy serving of quality, lean protein. Choose from organic, hormone-free chicken, pork, beef, lamb, veal, fish or eggs.

No wonder I was gaining weight! Most of my favorite meals had very little to do with protein. After giving up meat at age 12, I spent the next 18 years as a junk food vegetarian. Most of my meals were made up of processed grains and sugar.
Why is protein so important? Protein supports and fuels your lean tissues, namely your muscles, and does not have an effect on blood sugar levels, which would promote fat storage. 
Fat Burning Tip #2) Ditch Grains and Refined Sugar
A fat burning meal does not contain a serving of grains or starches. Yes, I realize that this goes against everything that we have been taught or experienced with dinners. Most meals are plated with a jumbo serving of noodles, pasta, potatoes, rice, has been breaded or is served with bread, tortillas, chips or buns.
As I learned the hard way, these carbs are more than we need, and end up being stored as fat. And, yes, it is possible to create fat-burning dinners that satisfy even the hungriest meat-and-potatoes members of your family.
This was the hardest part for me to get used to. Grains and sugar are filled with fat-promoting carbs, and as you saw above, my favorite meals were all carb-ed out. 
There's really no reason, other than habit, to eat grains or sugar on a regular basis. Once I removed these from my diet, and got out of the habit of eating them, I no longer craved or even found my old favorites very appealing.
Fat Burning Tip #3) Bring On The Veggies
After you remove the grains and sugars from your meal, add a bunch of fiber-filled veggies instead. One of my favorite things to do now when building a fat burning meal is to get a bowl, add a few handfuls of organic spinach and arugula, and then top it with protein and some cooked veggies. Add a light homemade dressing and you're looking at the perfect, quick fat burning meal. 
Fiber-filled veggies are important for many reasons in addition to the fiber. They are filled with nutrients, vitamins, minerals, and antioxidants, all of which your body needs.  They are also very low in calories compared to the amount of space that they take up in your stomach. So you'll get full faster on fewer calories.
Fat Burning Tip #4) Quality Ingredients

Ingredients are the building blocks to a healthy meal so pay attention to the quality of the ingredients you use. Fast food just isn't going to cut it! Be willing to spend a little more on the foods that you eat. Quality is much more important that quantity.
When choosing meat look for organic, antibiotic and hormone-free. Avoid processed meats, like lunchmeats, as these contain potentially harmful additives and lots of salt. Also avoid highly processed soy fake meats.
Choose foods that are:
Fresh, organic and seasonal

Pronounceable ingredients

Whole foods
Fat Burning Tip #5) Use A Healthy Cooking Method
The method in which you cook your meal determines how many calories, how much added fat, and the number of nutrients that survive.
Don't prepare meals like this:
Fried and battered

Processed and packaged

Doused with cream sauce
Choose these cooking methods:
Grilled

Baked

Broiled

Steamed
Fat Burning Tip #6) Cook With Coconut Oil
I used to always cook with vegetable oil, never realizing how harmful it was to my fat loss efforts. Unfortunately most people use harmful, unstable and fat promoting oils when they cook.
The good news is that coconut oil is an amazing, healthy oil that not only tastes great but also helps promote fat loss. Among its many benefits, coconut oil is stable, even at high temperatures. It's filled with lauric acid, which boosts the immune system and helps ward off infections.                
Best of all, coconut oil has been shown to increase metabolism and thyroid activity, which boosts fat burning.
Fat Burning Tip #7) Enjoy Dessert of Fresh Fruit
When is the last time that you bit into a fresh, organic, perfectly ripe piece of fruit? Delicious, wasn't it? I used to overlook fruit as the perfect dessert that it is, and instead would eat artificially flavored, cane sugar sweetened, processed desserts that encourage rapid weight gain and declined health.
I'm not going to say that ice cream and chocolate don't taste awesome, because they do. But eating desserts like that on a regular basis is one of the big reasons that I kept gaining weight back in my twenties. By making the simple switch from refined sugar desserts to desserts of organic, fresh fruit I was able to lose weight without feeling deprived. 
Let's bring fruit back to its rightful place as our favorite, most popular after-dinner sweet. Out with the refined sugar and corn syrup and in with Nature's sweetest gift…fresh fruit.
Hope that you have enjoyed these 7 Tips To Make Fat Burning Meals. I'm walking proof that this way of eating truly delivers results without deprivation or boring, bland meals.
I love food WAY too much to give up flavorful, delicious dinners, snacks and desserts. In fact, I'm so passionate about creating fat burning foods that, for the first time ever, I've put all of my best recipes and eating secrets together into a full Family Friendly Fat Burning Meals program.
This system has over 100 of my family's favorite fat burning recipes – which I used to effortlessly reverse the weight I had gained in my twenties. It's tasty stuff like Chicken Enchiladas, Baked Chicken Nuggets, Make-Your-Own Tacos, Healthy Brownies, Easy Chocolate Chip Cookies and much, much more.
Here's a page where you can learn more about my Family Friendly Fat Burning Meals Program.

I'm excited to hear your fat loss success story. Good luck, and enjoy all of those tasty recipes :)

Return to MomsWisdom.net Home page

My Journey from US size 0 to 8 & Back


(I sacrificed my body to science just for you, my dear blog readers)
After my 3rd kid, I was a size 6-8 (depending on my dinner). I really tried everything:

Exercise - 10-12 km jogs everyday
Eating Less - Isn't losing weight just 'Eating less & Moving more'?
Duramine Diet pills - I lost my appetite, became an insomniac but was totally pepped up with energy. All would have been well except you can't take this long term coz' it's bad for your internal organs & I was cranky as hell! (What do you expect with 3 -4 hours of sleep every night, I was getting delusional...)
Tummy patches from Korea - You can't use this everyday coz' in the Singapore heat, it gets itchy. The verdict is still out on this, I think I just got an extremely itchy & sweaty stomach, with a slight loss in belly fat.
Marie France Bodyline Slimming Treatments - I tried a cocktail of all their treatments (1 each at a promotional price). I did lose quite a bit of my weight gain from my pregnancies and most of my stomach fat (my problem area), but the pounds rushed right back after I stopped the program (Who can spend thousands of $$$ to maintain my post-treatment weight? Darn, aren't I supposed to be able to keep the weight off on a semi-permanent basis?).
Body wraps & 'Lipolysis' - OK, be careful of this. You can suffer so much water loss through sweat and dehydration that you actually feel dizzy & unwell. The inch loss and weight loss is imaginary as you will definitely need to drink water & Boom! It's baaaaccccck...
Indonesian Jamu massages - This was my first treatment & the massage was quite painful (1 hour's worth of 'No pain, no gain') & there appeared to be bruises on my tummy. The massage was supposed to 'soften' the hard crystallized fat in your belly!
Zaggora Hotpants - I loved these hotpants for running, you sweat like a pig under the wetsuit material of the hotpants and feel like you have accomplished a whole lot. I did get my amazing trim thighs!
3 Week Diet - I am working on getting my tummy as flat as possible and maybe getting that line down the middle of your stomach if you are really in great shape for a woman. I am on a reasonable high protein-low carb diet plan (No Atkins diet for me!). By reasonable, I mean I eat like a normal person, no starvation required. In fact, I try to eat small meals 4 hourly, supplemented with Fish oil, Whey protein, CLA, Leucine, Greens+ Superfoods, Fat burners and plenty of water to clear the toxins from my body. (Work in progress - I will report back to you of the results)

My After weight loss picture was taken at the beginning of this year and I am 45 years old (2015). I am a US size 2-4 now. I don't think I will ever be a size 0 again in this lifetime & be able to slip on a dress without even unzipping it (like in the good ole days... never mind, there is always my next life.)
In case you think I have skinny Chinese genes, nope, my grandfather had pants 3 normal-sized guys could get into. My mother used to horrify me with stories of how my aunt's 20 inch waist before marriage became 20 inch thighs after her 4 kids. I was determined not to walk down that scary path of permanently being called 'Auntie' by all and sundry.

Sep 25, 23 05:13 AM

What is the Best Way to Teach Kids How to Read?

Sep 25, 23 05:11 AM

This excellent article by the Swimming Director of Singapore Swimming Club explains the Benefits of Competitive Sports, in particular swimming.

Sep 25, 23 04:40 AM

The Breakfast Recipe of Apple & Cinnamon High Protein Muffins is a muscle-building, post-workout nutritious meal idea. Learn the pros & cons of Fat vs Wt loss.
MomsWisdom, a Complete guide for Pre pregnancy preparation, Pregnancy care and New mom guide for Childhood
Gives honest parenting advice to mothers on how with the right mindset and preparation, you can raise happy, healthy, well-adjusted children who outperform others academically.