Weight Loss Diet
Southwestern Eggs
Weight Loss Diet - Southwestern Eggs. Here is a healthy recipe for healthy eating. Click here for other fat loss meal ideas.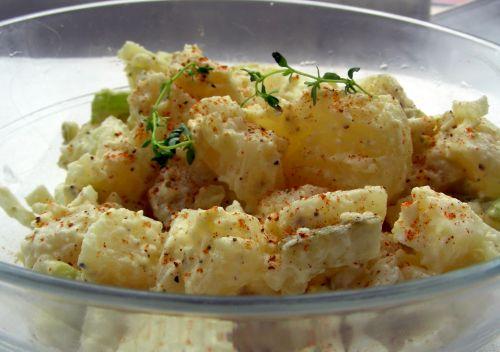 Makes 1 Serving
Perfect for a snack, spread or sandwich
Ingredients
• 1 whole hard-boiled egg
• 3 hard boiled eggs, whites only
• 1 tablespoon Greek yogurt
• Pinch of chilli powder
• Pinch of garlic powder
• Pinch of onion powder
• 1 teaspoon apple cider vinegar

Directions
1. Peel the eggs and slice the eggs in half.
2. Carefully remove 3 yolks (leaving 1 yolk) into a mixing bowl.
3. Mash the eggs with a fork. Stir in, yogurt, chilli powder, garlic powder, onion powder, apple cider vinegar, and mix until creamy.

Nutritional Facts
(Per Serving)
Calories: 129
Protein: 20g
Carbohydrates: 1g
Fat: 5g
Find more Metabolic Cooking Recipes for Fat Burning Food here.
Ted.com video alert : C. Noel Bairey Merz - The single biggest health threat women face
Surprising, but true: More women now die of heart disease than men, yet cardiovascular research has long focused on men. Pioneering doctor C. Noel Bairey Merz shares what we know and don't know about women's heart health — including the remarkably different symptoms women present during a heart attack (and why they're often missed).
Fat Burning Recipes to Die for!
TRIGLYCERIDES
Remember those fatty acids we talked about? Guess what happens when they are not used up for energy? Well, what happens is they head back into the fat cells, where they "hook up" with two other fatty acids and a glycerol molecule, to form what is known as a triglyceride (triglyceride = 3 fatty acids +1 glycerol molecule).
And this is not a good thing... Triglycerides are problematic because they are much larger than a fatty acid. In fact, they are so large that they cannot leave the fat cells like those "free flowing" fatty acids could. Because of this, they remain stuck inside the fat cells and become the stubborn, stored body fat that we want to get rid of.
Triglycerides cannot be burned for energy until they are broken down back into those smaller "free flowing" fatty acids and released back into the bloodstream.
This is why so many people have so many problems with stubborn body fat. They can reduce their calorie intake all they want but as long as they are consuming carbohydrates, those triglycerides are going to remain intact!
So...the question becomes, "how do we break these triglycerides apart, so that that they can be used for energy?"
The answer is simple: significant carbohydrate restriction
I know it probably sounds like I'm beating a dead horse here, but it is imperative that you understand this: carbohydrates cause insulin to be secreted into the bloodstream. Insulin causes your body to store excess calories as fat AND prevents fat from being released from your fat cells to be burned for energy.
To put is simply, carbohydrates = excess body weight and fat storage.
Remember, nothing causes us to burn fat faster than starvation. But...starvation has negative consequences on our lean body mass. So, ideally, we want the body to "think" we are starving so that it is breaking down triglycerides and burning that fat for our energy needs
As I've pointed out, the fastest and easiest way to lose weight is to stop using dietary carbohydrates for energy and to start burning our own body fat instead.
Once you restrict carbohydrates from your diet (and keep protein intake up), your body has absolutely no choice but to break down and burn body fat for the fuel it needs.
When your fat cells begin breaking down those stubborn triglycerides (the stored, stubborn body fat that is stuck inside the fat cells) and releases those fatty acids back into the bloodstream to be used for energy, your fat cells get smaller...and so do you!
You will be truly amazed at just how much fat you will burn once you restrict carbohydrates from your diet. Remember, your body needs fuel all day long...it needs fuel to blink, think, talk and walk...it needs fuel for everything you do.
On the 3 Week Diet, we will use nothing but stored, gooey body fat to keep us going. Losing weight on the 3 Week Diet is a matter of strategic eating—it's a combination of reduced carbohydrates and eating very specific types of proteins and fats that are consumed in the appropriate amounts at just the right time.
This diet alone will produce amazing weight loss. However, by following the 3 Week Diet exercise program, we can nearly double our weight loss goals, while obtaining some very favorable body composition changes.
Return to Feed Them Right & More Recipes
My Journey from US size 0 to 8 & Back


(I sacrificed my body to science just for you, my dear blog readers)
After my 3rd kid, I was a size 6-8 (depending on my dinner). I really tried everything:

Exercise - 10-12 km jogs everyday
Eating Less - Isn't losing weight just 'Eating less & Moving more'?
Duramine Diet pills - I lost my appetite, became an insomniac but was totally pepped up with energy. All would have been well except you can't take this long term coz' it's bad for your internal organs & I was cranky as hell! (What do you expect with 3 -4 hours of sleep every night, I was getting delusional...)
My After weight loss picture was taken at the beginning of this year and I am 45 years old (2015). I am a US size 2-4 now. I don't think I will ever be a size 0 again in this lifetime & be able to slip on a dress without even unzipping it (like in the good ole days... never mind, there is always my next life.)
In case you think I have skinny Chinese genes, nope, my grandfather had pants 3 normal-sized guys could get into. My mother used to horrify me with stories of how my aunt's 20 inch waist before marriage became 20 inch thighs after her 4 kids. I was determined not to walk down that scary path of permanently being called 'Auntie' by all and sundry.

Sep 25, 23 05:13 AM

What is the Best Way to Teach Kids How to Read?

Sep 25, 23 05:11 AM

This excellent article by the Swimming Director of Singapore Swimming Club explains the Benefits of Competitive Sports, in particular swimming.

Sep 25, 23 04:40 AM

The Breakfast Recipe of Apple & Cinnamon High Protein Muffins is a muscle-building, post-workout nutritious meal idea. Learn the pros & cons of Fat vs Wt loss.
MomsWisdom, a Complete guide for Pre pregnancy preparation, Pregnancy care and New mom guide for Childhood
Gives honest parenting advice to mothers on how with the right mindset and preparation, you can raise happy, healthy, well-adjusted children who outperform others academically.