Healthy Dinner Recipe
Apple Mustard Pork Tenderloin
This Healthy Dinner Recipe for Apple Mustard Pork Tenderloin is one of the meal ideas that can help fat loss or to lose that extra weight. Start healthy foods for kids young so that healthy eating is just a normal part of their routine.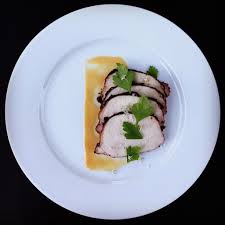 Makes 4 Servings
Ingredients
• 1 pound pork tenderloin
• ¼ cup apple cider vinegar
• 2 tablespoons unsweetened apple sauce
• 1 clove garlic
• 2 teaspoons soy sauce
• ½ teaspoon grated ginger
• 2 teaspoons Dijon mustard

Directions
1. Place the pork in a slow cooker (or in a baking dish).
2. Combine all remaining ingredients in a bowl and mix together.
3. Pour mixture over pork, coating the pork generously.
4. Cover and cook on low for 6 hours (or 45 minutes at 350oF in cooking in oven).

Nutritional Facts
(Per Serving)
Calories: 182
Protein: 30g
Carbohydrates: 2g
Fat: 6g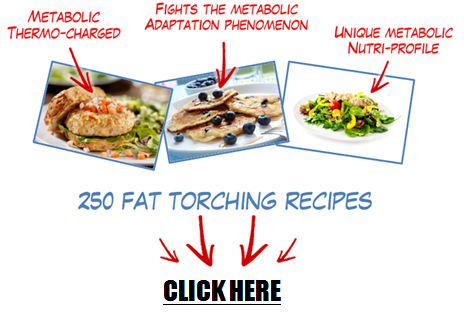 Find more Metabolic Cooking Recipes for Fat Burning Food here.
Ted.com Video Alert : Richard Weller - Could the sun be good for your heart?
Our bodies get Vitamin D from the sun, but as dermatologist Richard Weller suggests, sunlight may confer another surprising benefit too. New research by his team shows that nitric oxide, a chemical transmitter stored in huge reserves in the skin, can be released by UV light, to great benefit for blood pressure and the cardiovascular system. What does it mean? Well, it might begin to explain why Scots get sick more than Australians
Fat Burning Recipes to Die for!
Why is Water Important in your diet?

Most people I know are guilty of not drinking enough water. Drinking adequate amounts of every day is absolutely essential for weight loss. If you don't drink enough water, you simply will not get the full weight loss benefits that you're after.
Water helps your kidneys work at full capacity. When your kidneys aren't working at full capacity, the liver needs to help out.
The problem with this is that the liver is responsible for metabolizing fat in your body. When your liver is helping out the kidneys, it can't do its job at full capacity as far as metabolizing the fat we need to burn.
When on the 3 Week Diet, you will lose water weight along with body fat. Remember, water weight is still weight and partly responsible for bloat and tight fitting clothes.
The fact is, carbohydrates are hydrophilic (which means they cause water retention) and water retention is not something we want. Protein, on the other hand, encourages water to be released from the body.
Once you restrict your carbohydrate intake, you will begin to let loose of that stagnant water that is being stored in your body. Because of this, it is essential that you consume enough water every day to avoid dehydration. Further, water acts your body's filter, flushing our dead cells and waste.
Because you are burning a great deal of fat during the 3 Week Diet, you will need ample water to help flush out the by-product waste of fat burning.
You will find that when you restrict the amount of carbohydrates you eat and increase the amount of water you drink, your body stops storing water and will use it more effectively.
This results in a lighter and "cleaner" body. My advice is to drink 8-10 glasses of water every single day.
This amounts to about a half gallon of water.
This may seem like a lot of water at first and you may have to actually force yourself to drink that much. However, once you do this for a while, you will regain your natural thirst and actually be thirsty for this much water every single day.
And again, once you begin drinking this much water, you will find that your body will not retain water, but will instead use it to flush your system, keeping it clean and functioning right.
Return to Feed Them Right & More Recipes
My Journey from US size 0 to 8 & Back


(I sacrificed my body to science just for you, my dear blog readers)
After my 3rd kid, I was a size 6-8 (depending on my dinner). I really tried everything:

Exercise - 10-12 km jogs everyday
Eating Less - Isn't losing weight just 'Eating less & Moving more'?
Duramine Diet pills - I lost my appetite, became an insomniac but was totally pepped up with energy. All would have been well except you can't take this long term coz' it's bad for your internal organs & I was cranky as hell! (What do you expect with 3 -4 hours of sleep every night, I was getting delusional...)
My After weight loss picture was taken at the beginning of this year and I am 45 years old (2015). I am a US size 2-4 now. I don't think I will ever be a size 0 again in this lifetime & be able to slip on a dress without even unzipping it (like in the good ole days... never mind, there is always my next life.)
In case you think I have skinny Chinese genes, nope, my grandfather had pants 3 normal-sized guys could get into. My mother used to horrify me with stories of how my aunt's 20 inch waist before marriage became 20 inch thighs after her 4 kids. I was determined not to walk down that scary path of permanently being called 'Auntie' by all and sundry.

Sep 25, 23 05:13 AM

What is the Best Way to Teach Kids How to Read?

Sep 25, 23 05:11 AM

This excellent article by the Swimming Director of Singapore Swimming Club explains the Benefits of Competitive Sports, in particular swimming.

Sep 25, 23 04:40 AM

The Breakfast Recipe of Apple & Cinnamon High Protein Muffins is a muscle-building, post-workout nutritious meal idea. Learn the pros & cons of Fat vs Wt loss.
MomsWisdom, a Complete guide for Pre pregnancy preparation, Pregnancy care and New mom guide for Childhood
Gives honest parenting advice to mothers on how with the right mindset and preparation, you can raise happy, healthy, well-adjusted children who outperform others academically.